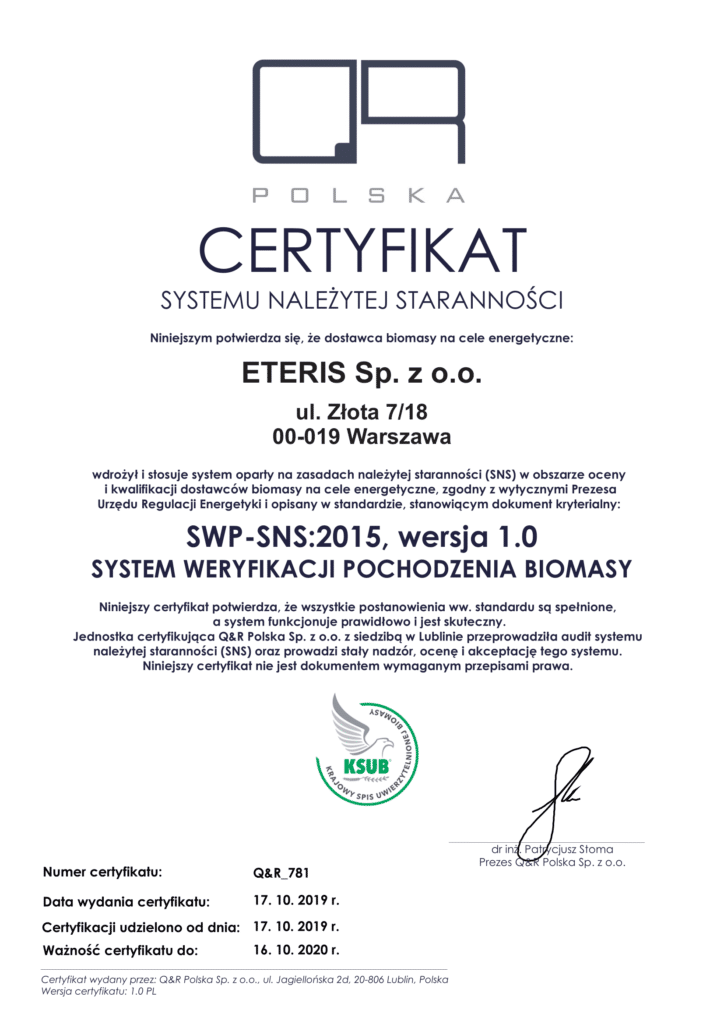 Having the SNS certificate confirms the system approach to the implementation of processes related to the purchase of biomass and the qualification of biomass suppliers for energy purposes.
FSC® is an international non-for-profit organization that sets standards for responsible forest management taking into account social, environmental and economic aspects. FSC® certification confirms that the ETERiS company meets the highest standards in the entire supply chain. License code FSC-C153428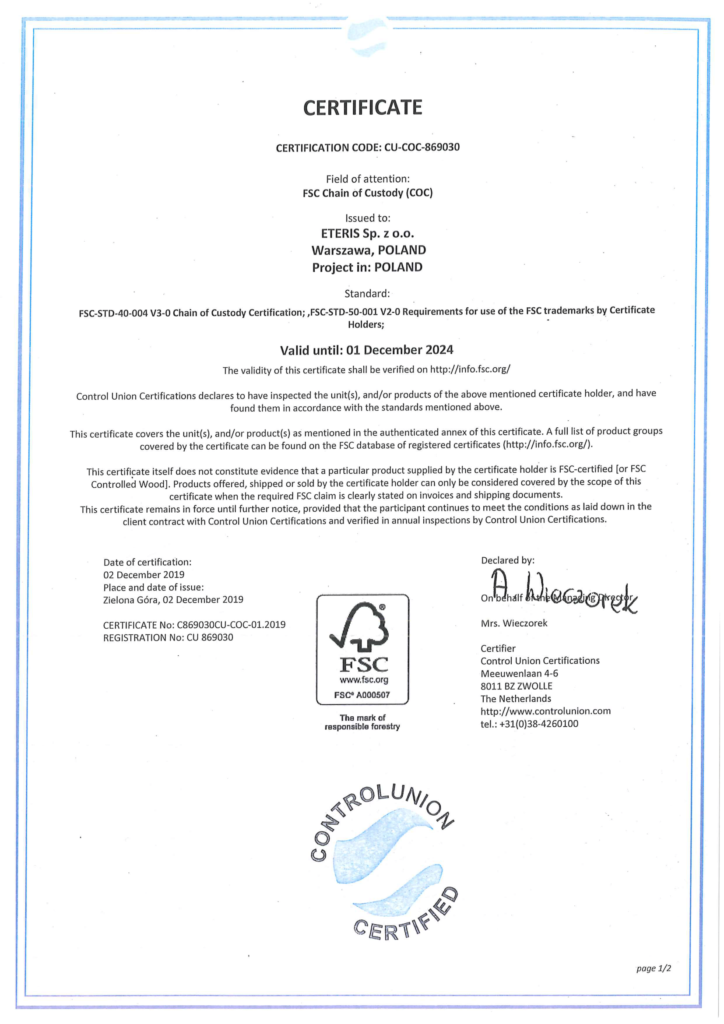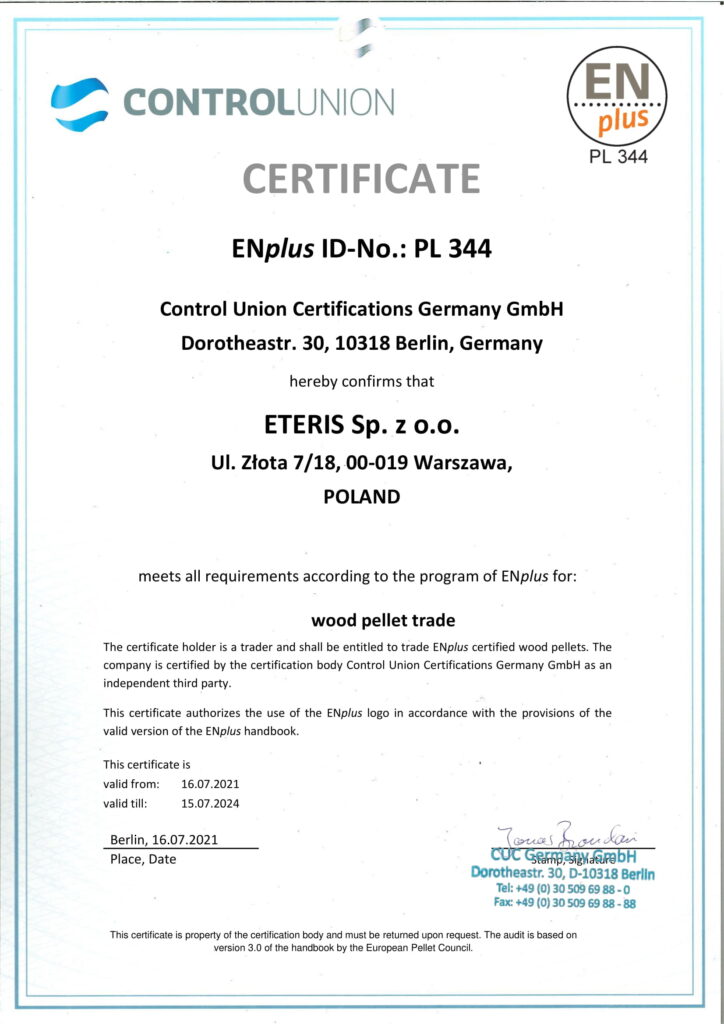 ENplus® is a certification system of the so-called third party. This means that compliance is assessed by accredited certification bodies and that changes and updates to the certification requirements are made completely independently.
Certified wood pellets must meet the requirements for the appropriate quality class. In addition to the length and diameter, ENplus® pellets are also tested for mechanical strength, fine fractions, bulk density, etc. The ash and moisture content, as well as calorific values ​​and the percentage of additives used are also controlled.
SURE (Sustainable Resources Verification Scheme) is an independent, transparent and reliable system, developed by REDcert and Bioenergy Europe, which started operating in November 2020. The SURE certificate, until the standard is recognized by the European Commission as a verification of compliance with RED II (successor to the RED Directive), operates on a voluntary basis. With the implementation, RED II will become mandatory.
We are the first company in the country that in a pioneering way, based on the criteria necessary for the sustainable development of biomass (KZR) and adapting to the requirements of the directive – certified the sustainable development of its biomass through the SURE verification system!